IPTECHVIEW Surveillance

We are super excited to announce a new class of video surveillance in the cloud that gives customers exactly what they need at the price they want.
Your customers will love:
Intelligent standalone cameras that don't need local servers
Cost-effective, fast installs with pre-configured equipment
We simplify the initial MOBOTIX setup with tested standard config
Autonomous local operation & secure cloud access
Proactive customer alerts, access to live, recorded video & analytics
Fast USA based - no-hassle support (online or phone)
Encrypted cloud storage. No local NAS needed
Customers can use their own devices of choice to access via browsers or smartphones with user-specific privileges
You and your customer can easily create and edit views of their Spaces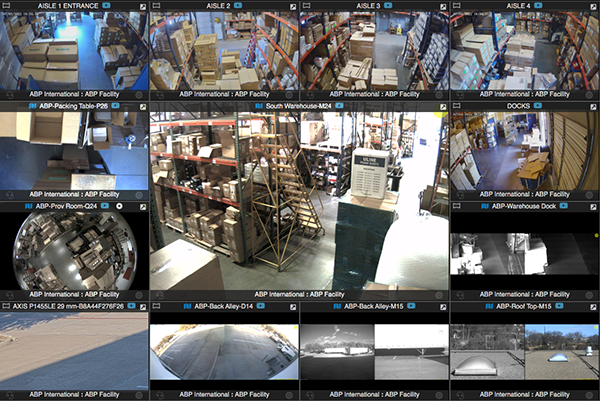 Select the best cameras for your project

A whole new game is waiting for you
IPTECHVIEW SURVEILLANCE includes IPTECHVIEW SYSTEM, a convenient, secure remote management and services option. Your customers can control access and privacy options so you, as their trusted partner, can provide them the remote support they need.
With IPTECHVIEW your initial installs will be faster and smoother. You will be able to dial-in everything with remote maintenance, updates, and optional system monitoring. You will control the scope and price of your own support services offering, bill and own your customers.



We made it easy to order cameras. Just pick camera bundles on our partner store that include: Camera, Pre-configuration, 1-year license subscription for IPTECHVIEW SURVEILLANCE, the cloud-based Video Management System (VMS), and an upgrade of the camera's memory to 64GB so videos are kept redundant.
When you buy pre-configured all cameras are already in your account when they ship. Inside your IPTECHVIEW System account, you can drag them to a new customer account and start renaming camera nicknames and loading your customers' floor plans even before the cameras are received. This will change everything you know about installing MOBOTIX.
Choose the camera models you need, preconfigured to your specs. You can remotely & securely finalize your configuration and do maintenance without a truck roll as long as your project has an active subscription.

Single lens or multi-lens. Just specify details and order preconfigured.

With our top-of-the-line MOBOTIX 7 Series, you get full access to the most powerful in-camera analytics like License Plate, Face Recognition, Person on Floor, Mask Detection, and much more.
You can mix and match MOBOTIX IoT, MOBOTIX Move, customers' pre-existing AXIS cameras, and some other NDAA cameras that are Direct Cloud enabled by IPTECHVIEW. Legacy HIKVision cameras can be incorporated with IPTECHVIEW CamGate.
Accessorize!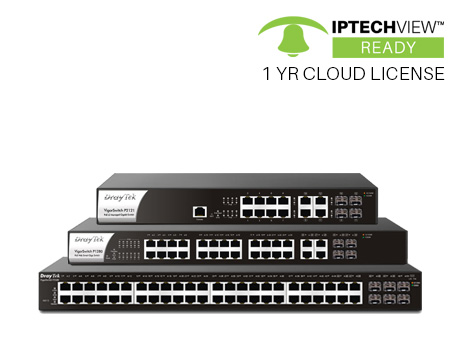 Remotely manage your routers, switches, and LTE modems, to ensure your remote super powers.
Get your IPTECHVIEW POE+ switches, routers, or LTE modems preconfigured and benefit from remote power management. Never again drive to a place just to reboot something.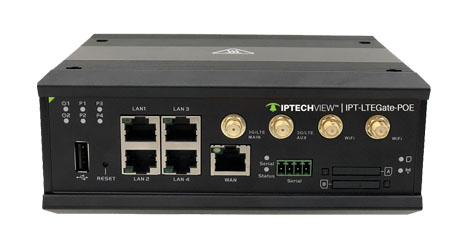 Not every place has Internet. Many customers need failover to guarantee access to cameras. You get this with our new LTE ROUTER & POE+ (4-port). Simple. Ruggedized. Low consumption and remote power control.

IPTECHVIEW is also easier to sell since you can show & tell. Get a few cameras for your own office to demo or even show live cameras that you take to your customer site. Maybe you thought MOBOTIX was hard to configure? Not when you simplify things. Work smart, not hard with IPTECHVIEW.
Once your customer sees all the benefits of a system that is simple to use and accesses all the cameras in the cloud, you will not only grow the initial project but get referrals to new business. IPTECHVIEW is a game changer.
Great - But you have no time to learn something new and rather just keep doing things the old way. We bet you it will take less time to learn IPTECHVIEW than the extra time you're wasting on your next two projects without it. Have questions? Please contact us at 972-831-1600, #3 or sales@abptech.com and we'd be happy to get you started.